Our third cameo appearance winner is none other than....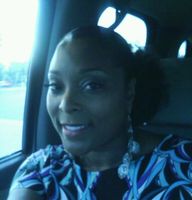 Shawnette Pate!
  Congratulations Shawnette! You are our third winner to make a cameo appearance in our very first video!
  Shawnette was picked from the first round of winners and has been supportive of Rannons' Call from the very beginning.
  Well, there is only one more name left and they will be chosen from this last round. It still can be you! The name will be announced tomorrow. Stay tuned!
                                    Reginald
                                Ephesians 3:20,21